How to Recover from Online Dating Burnout and Enjoying Dating Again
Are you feeling exhausted by the online dating world? We get it. The constant swiping, lackluster connections, and endless messaging can drain even the most enthusiastic dater. In fact, a 2022 US study revealed that a staggering 80% of daters experience some degree of emotional fatigue or burnout from online dating. But fear not! In today's blog, we'll unveil the secrets to overcoming online dating burnout and help make dating enjoyable again.
Ready? Let's dive right in.
Recognizing the Signs of Online Dating Burnout
Online dating burnout can sneak up on even the most optimistic individuals. That's why it's important to recognize the burnout signs early on and tackle them before they take a toll on your mental wellbeing. Dating burnout can manifest itself in different ways for different people but some common signs look like these:
The "Groundhog Day" Syndrome: Feeling stuck in a never-ending loop of monotonous conversations and unremarkable dates.
Emotional Exhaustion: Feeling drained and lacking the enthusiasm to continue dating.
Cynical Vibes: Becoming more skeptical and starting to expect the worst from the next match.
Analysis Paralysis: Overthinking every message, dissecting each word, and constantly second-guessing what you should tell them.
If these sound like you, we've got you! Keep reading, the light at the end of the tunnel is shining bright.
How to Get Over a Dating Burnout
Now that you've recognized the signs of burnout, it's time to turn the tide and elevate your dating journey. With a few simple tweaks to your habits and mindset, you can break free from exhaustion, rediscover the joy of dating, and open yourself up to meaningful connections.
Unplug and Recharge
First things first: recognize when it's time to hit the pause button. Stepping back from the dating scene can work wonders for your mental and emotional well-being. Use this time to prioritize self-care, indulge in your passions, and reconnect with yourself. Did you know that self-care activities can reduce stress and improve overall wellbeing? When you return to the dating scene, you'll be refreshed, revitalized, and ready to approach it with renewed vigor.
Embrace Intentional Dating
Ditch the mindless swiping and focus on quality over quantity. Take a moment to reflect on what you truly desire in a partner and set your dating intentions accordingly. By clarifying your life goals, values, and beliefs, you'll increase your chances of finding a compatible match and people you'll genuinely enjoy spending time with. Make sure to make your dates intentional too! We recommend asking these interesting questions we've rounded up on our blog, 8 Questions to Ask on Your First Date, to connect with your date on a deeper level.
Discover the Magic of Matchmaking
Tired of swiping left? Try matchmaking. Professional matchmakers have existed for decades, offering a more personal and intentional approach to dating. And more and more people are recognizing that! Imagine having a team of experts handpick potential matches based on your unique preferences, values, and relationship goals. That's where the magic of professional matchmaking services like It's Just Lunch comes in. Instead of being bombarded with hundreds of profiles, you'll receive carefully curated matches that align with who you are. This saves you precious time and energy, allowing you to focus on building meaningful connections while having fun in the process.
Take The Date Offline
Let's face it: online dating is not personal. Move beyond the confines of online dating apps and into the real world. Plan in-person dates that allow for genuine connections and meaningful conversations. But more importantly, here's the magic of face-to-face interactions early on: they provide a more accurate representation of chemistry and compatibility. So, instead of spending days messaging your new "swipe", take that leap and ask for an in-person meetup. That way, you'll know instantly if this is someone you'd want to know better!
Make Dating Fun
it can sometimes feel like running down a checklist. But remember, the energy you put into a relationship will affect the outcome! Make your dates more fun so you can rediscover each other in a new light. Break free from the conventional dinner-and-a-movie routine and explore unique date ideas. Go on a culinary adventure, take a spontaneous road trip, or engage in an exhilarating activity together. And if you need more dating ideas, check out our blog,
7 Great First Date Ideas
.
Ready To Make Your Dating Life More Intentional?
The professional matchmakers at It's Just Lunch use intuition and your preferences, not algorithms, to curate high-quality matches and arrange fun first dates for singles worldwide. Over the last 32 years, they've set up more than two million first dates and counting. Get in touch with a matchmaker to learn more.
Related Articles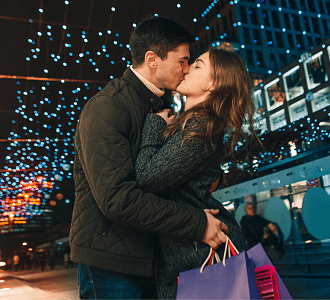 As the leaves in the nation's capital turn to warm hues, Washington, D.C., invites singles to embark on a romantic Thanksgiving celebration amidst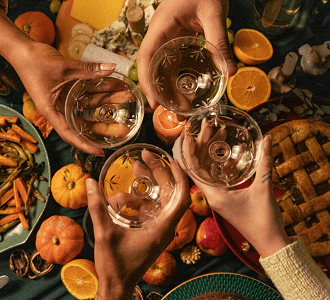 Mindful Tips for Introducing A New Partner Around The Holidays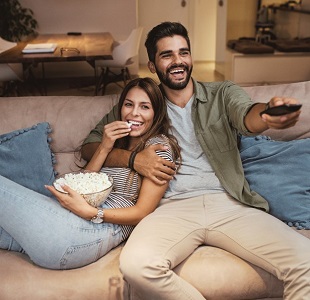 It's officially spooky season, and what better way to spend a cozy Fall evening than cuddled up close to your significant other while watching some