Local Restaurant Partners
Its Just Lunch local restaurant partners and locations. Contact us to schedule a date at one of these great locations.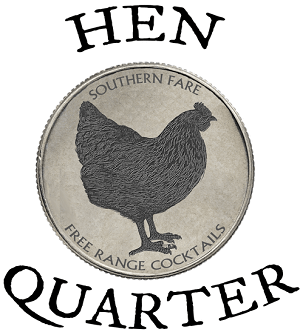 Hen Quarter
Hen Quarter is a fun-casual, full-service restaurant specializing in Southern fare, fried chicken, craft cocktails and brunch. Our restaurant is inspired by the power of the table and the belief that time is best spent sharing craveable food and delicious drinks with friends and family.

The Capital Ale House
Capital Ale House is Virginia's Ale House. We are locally owned and serve only the best craft beer from around the world, across the USA, and local Virginia brews. We're proud to serve only pasture-raised, antibiotic, and hormone-free Virginia beef for all of our burgers and steaks, and strive to procure other local products when possible. Please visit any of our six locations near you and enjoy a great meal, delicious craft beer, and our Virginia hospitality. With 103 taps, we have a beer for you!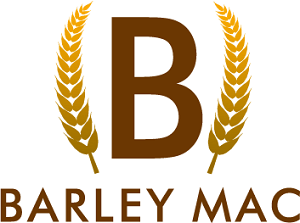 Barley Mac
Located just a few blocks from the Rosslyn Metro Station, Barley Mac brings a love of delicious food, whiskeys and bourbons to the Arlington, VA restaurant scene. Our innovative twists of American comfort foods will please the tastebuds, while our extensive specialty liquor menu is sure to excite even the most ardent cocktail enthusiasts. With an industrial chic interior, plentiful seating and large bar area, Barley Mac is an ideal drinking and dining choice for groups of all sizes.
El Centro
Chef Richard Sandoval invites you to gather, dine and raise a glass at El Centro, D.F. Authentic Mexican comfort food and fine Tequilas are served in three vibrant spaces. Reaching back to his roots, internationally acclaimed Chef Richard Sandoval created El Centro DF to introduce Washington DC to signature authentic Mexican flavors and traditional dishes that he grew up enjoying. The dynamic two-story restaurant in Georgetown, with a back patio, is also home to over 300 tequilas, mezcals alongside craft Mexican-inspired drinks.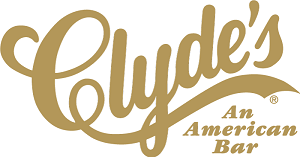 Clyde's Tower Oaks Lodge
Whether you are visiting or live in Washington, DC, Northern Virginia, or Maryland, Clyde's restaurants are where you'll find a home away from home. Clyde's is a family of restaurants born from a sincere belief that great dining begins with fresh ingredients, friendly people, and an unforgettable atmosphere. We were one of the first in Washington to feature locally-raised and sustainable foods. In addition to our local and farm-grown produce, our legendary burgers are made using hormone-free, farm-raised beef, and our chicken is antibiotic-free, hormone-free, and sourced in the area. Visit us and taste to believe.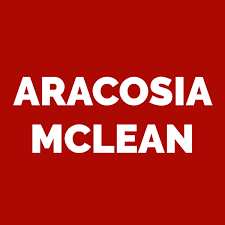 Aracosia McLean
Aracosia Mclean is the newest addition to the Aracosia family and is the sister restaurant to the critically acclaimed Afghan Bistro in Springfield VA, and the award winning Bistro Aracosia in D.C. Aracosia McLean accommodates any diet and is proud of taking cooking back to its origins. Chef Sofia Masroor diligently ensures top grade quality cuts of meat and the freshest produce in the market. Food at Aracosia is prepared with love. No artificial ingredients MSGs or preservatives are used, nor do we cook anything with nuclear such as microwaves and pre-made stations. Enjoy a full bar and an extensive Wine and Beer menu. Join us to experience authentic, classical, Afghan Gourmet and hospitality at its finest.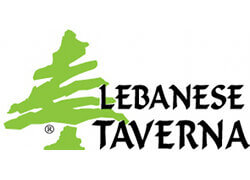 Lebanese Taverna
Since 1979, Lebanese Taverna restaurants have been serving classic Eastern Mediterranean cooking in a contemporary setting. The mood is always festive and, as is the Lebanese tradition, dishes are served with sharing in mind. A full spread of mezze might include Lebanese Taverna's famous hommus, maanek sausages, kibbeh, fattoush salad, shawarma and kabobs. Today there are six full-service Lebanese Taverna locations.

Ted's Bulletin
Come on in for your morning latte, brunch with your crew, lunch with the boss, breakfast (for dinner) with the family, or good conversation and cocktails at the bar. We invite you to our table with a smile, ready to serve up our modern take on delicious American food and drink.

Seasons 52
Our Seasons 52 Restaurant located in McLean, Virginia is your destination for seasonal cooking and 52 wines by the glass. Our menu changes with the season to feature 100% fresh produce, and we oak-fire grill and brick oven roast (without a fryer in sight) so everything we prepare is full of flavor and naturally lighter. Feel free to enjoy your seasonal favorites like Wild Alaskan Salmon and Sweet Corn in summer and Florida Stone Crabs and California Golden Beets in winter. At lunch, try a pairing of soup or salad with one of our signature flatbreads. We look forward to seeing you.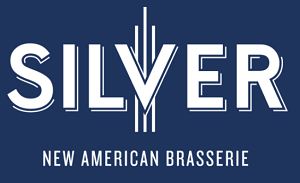 Silver
SILVER is an New American Brasserie with a distinctive new shine. Led by award-winning Chef, Ype Von Hengst, SILVER's menu features contemporary American cuisine and healthier choices, influenced by the great brasseries from around the world. We specialize in offering a broad menu of contemporary favorites, seasonal specials, and healthier options, featuring ingredients from local farms and purveyors. Our bar menu features hand-crafted pre-prohibition style cocktails, local brews and American wines carefully curated to showcase the traditions of American wine makers. Open early until late, serving breakfast, lunch, dinner and late night brunch. SILVER offers the choices for how you live and a healthy dose of what you crave.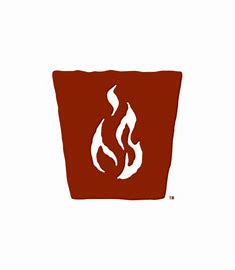 Redstone American Grill
The Rugged, Yet Romantic Atmosphere Is Perfect For Any Occasion, An Intimate Dinner, A Business Lunch, Drinks Outside On The Patio Or Sunday Brunch. Each Location Features A Wood Burning Rotisserie And Open Flame Grill Where Our Signature Chicken, Seasonal Fish And Perfectly Aged Steaks Are Prepared. The Menu Also Offers A Selection Of Fresh Chilled Salads, Homemade Soups, Unique Appetizers And Unforgettable Desserts. Redstone Takes Great Pride In Their Chef Inspired Menu Using High Quality Ingredients That Encourage Unique Flavors. Our Chef'S Continue To Create Exciting Recipes That Are Both Seasonal And Appealing To A Wide Variety Of Guest'S Tastes.

Equinox
A seasonal and regionally inspired menu, crafted in accordance with the earth's natural rhythms greets guests at Equinox. The 10-year-old restaurant's chic new interior perfectly complements Chef Gray's cuisine, artfully combining clean modern lines with a comfortable old-world charm.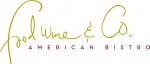 Food Wine and Co.
Food Wine and Co. is a unique neighborhood Bistro where creative comfort food is paired with an extensive global selection of wine & beer. Our menu showcases an evolution of familiar dishes using the freshest ingredients & innovative techniques.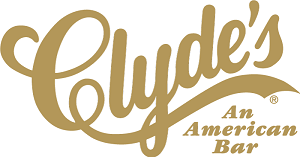 Clyde's of Gallery Place
Clyde's of Gallery Place opened in 2005 in the heart of Washington's Chinatown and the revitalized areas of Penn Quarter. It quickly became a favorite for Shakespeare and Ford's theatergoers, Verizon Center players and fans, residents and tourists alike. And there is a menu for every palate and show time.