9 Benefits to Dating Through a Professional Matchmaker Versus Through an App in 2023
In today's digital dating scene, singles face challenges when it comes to finding long-lasting relationships. Let's face it, online dating can be a recipe for disappointment, leaving us longing for a more personalized and meaningful connection.
Enter professional matchmaking, the secret ingredient that can make all the difference to your dating experience. In this blog, we'll explore 9 amazing benefits professional matchmaking services offer compared to the fast-paced, impersonal world of dating apps. Let's dive right in!
Why Online Dating Doesn't Always Work
Online dating apps may promise a world of possibilities, but they often leave us craving more. The truth is, these platforms have their limitations, and they can't quite capture the magic of genuine connections. Here are the main reasons why online dating falls short:
Superficial connections: Online dating apps often prioritize surface-level judgments based solely on looks and limited bios. These fleeting first impressions fail to capture the essence of a person, hindering the development of real connections.
Misrepresentation and deception: Unfortunately, the online dating realm can be a breeding ground for misrepresentation and deceptive behavior. It's all too common to encounter profiles that don't align with reality, leaving us feeling misled and disenchanted.
Overwhelm and decision fatigue: The overwhelming abundance of options on dating apps can lead to decision fatigue. The constant swiping, scrolling, and messaging can leave us drained, making it difficult to focus on meaningful connections amidst the digital noise.
Enter Professional Matchmaking
Professional matchmaking combines artistry and expertise to create a curated dating experience. Here are 9 benefits of choosing a professional matchmaker instead of using dating apps when looking for your special someone.
Personalized Attention and Guidance
When it comes to professional matchmaking, it's all about you. Imagine having a caring and knowledgeable ally by your side, ready to understand your deepest desires, preferences, and dreams. Professional matchmakers offer personalized attention, guidance, and unwavering support to help you navigate the entire process with confidence.
Extensive Screening and Compatibility Checks
Leave behind the world of superficial judgments. Professional matchmakers dive deep into your world, getting to know the real you. We carefully hand-select your matches, ensuring that the matches presented to you align with your values, interests, and aspirations. It's like having a personal cupid who goes the extra mile to find your special someone.

Want to learn more about the It's Just Lunch Signature Process? See how we help you find the perfect match here.
Access to a Selective Pool of High-Quality Matches
No more swiping left on random profiles that are nowhere close to your preferences. Professional matchmakers have an extensive network and exclusive database to ensure that you meet like-minded individuals genuinely interested in finding meaningful connections. Finally, you won't have to worry about the overwhelm of going through hundreds of profiles - our matchmakers do the heavy lifting for you and shortlist those who fit the profile of the people you would like to meet.
Time-Saving and Efficiency
Let's face it: life is busy, and dating apps can feel like a never-ending maze. Professional matchmakers understand this and want to free up your precious time. We take charge of the time-consuming aspects, sifting through potential matches and handpicking those with genuine potential. This saves you countless hours of swiping and scrolling and gives you more time to go on actual dates and find your special someone!
More Privacy and Confidentiality
Your dating life is personal and you should have the choice to share as much as you feel comfortable with. Unfortunately, profiles on dating apps can be very public, which is why many people are choosing to work with professional matchmakers instead. This way your personal information and dating journey remain private and secure. One less thing to worry about!
32 Years of Doing What We Do Best!
Every June, we celebrate our anniversary and another year of b>ringing couples together. Discover our story and meet the incredible team that is helping new relationships bloom across the United States, Canada, Europe, and Australia!
Real-Life Interaction and Chemistry
Swipe left, swipe right, and start over – it's time to move beyond the screen and into the real world. Professional matchmakers believe in the power of authentic connections. Picture enchanting dates that allow you to truly get to know someone, sparking genuine conversations and creating unforgettable moments. This approach goes beyond digital interactions and allows you to experience real-life chemistry and authentic connections.
Ongoing Support and Feedback
Interacting with a passive screen when all you need is someone to talk to is not a good feeling. Matchmakers offer ongoing support and feedback throughout your dating journey. We are your dating advocate, providing valuable insights, tips, and advice to enhance your dating experiences and increase your chances of success. Our guidance has helped thousands of individuals navigate the complexities of modern dating.

Has dating changed over the years? You bet! Read our blog to find out how the dating rules have changed since the 90s.
Less Dating Fatigue and Burnout
Have you ever felt overwhelmed, burnt out and demotivated during your dating journey? It might be your dating app. From the endless swipes and the lackluster profiles to being ghosted and not receiving proper advice, you're bound to feel overwhelmed. Professional matchmakers cut through all the headache and stress, helping you make the most of each dating experience and increase your chances of finding a good match.

If you're experiencing dating fatigue and burn out right now, we have your back. Read this blog next to learn how to recover from online dating burnout and enjoy dating again.
More Confidence and Personal Growth
The journey of making meaningful connections comes with an amazing bonus: rediscovering who you are and reflecting more on your goals, beliefs and values. As your professional matchmaker asks you important questions to help determine who you are compatible with, you might find yourself on a journey of personal growth and self-acceptance. We also hope to help you develop a more positive and empowering mindset towards dating and relationships that can benefit you (and your partner) for many years to come!
Ready to Meet Someone New?
The professional matchmakers at It's Just Lunch use intuition and your preferences, not algorithms, to curate high-quality matches and arrange fun first dates for singles worldwide. Over the last 32 years, they've set up more than two million first dates and counting. Get in touch with a matchmaker to learn more.
Related Articles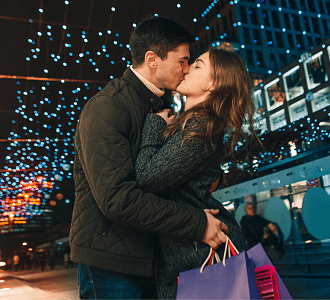 As the leaves in the nation's capital turn to warm hues, Washington, D.C., invites singles to embark on a romantic Thanksgiving celebration amidst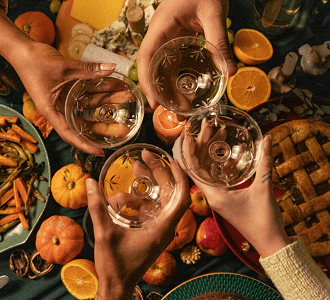 Mindful Tips for Introducing A New Partner Around The Holidays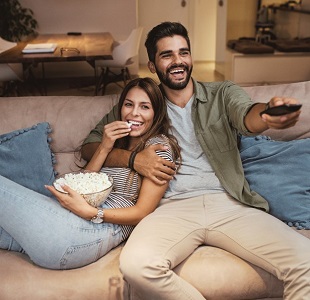 It's officially spooky season, and what better way to spend a cozy Fall evening than cuddled up close to your significant other while watching some